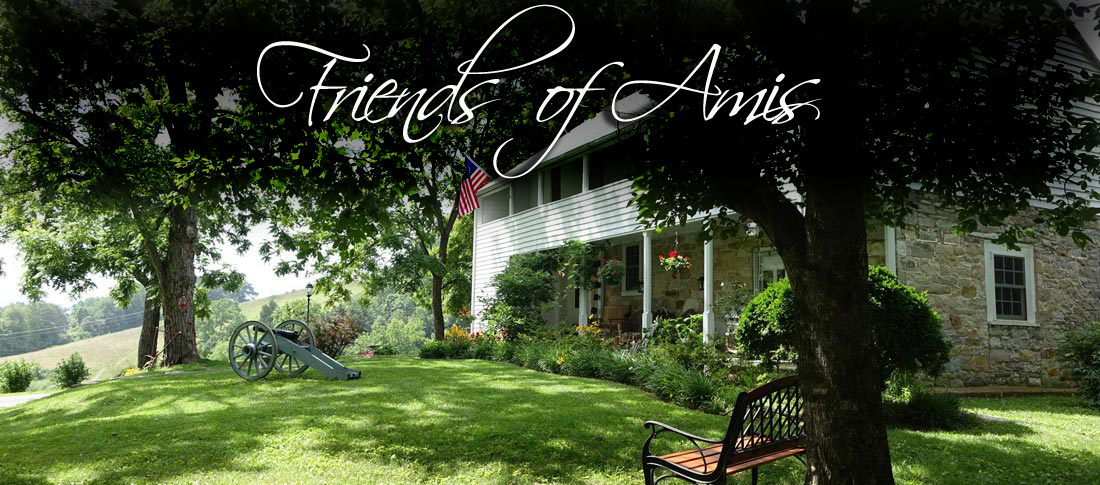 Visit Friends of Amis :: Online Community
Amis Friends Community
Our Mission :: Friends of Amis Historic Grounds
Our mission is to enlighten and educate all who visit with the living history of the migration to the American wilderness and the role Thomas Amis and this place played in that. We are also now experiencing another migration and these new migrants need instruction in gardening, animal care and personal sustenance.
Support Friends of Amis :: How can I participate?
There are a number of ways you can help support the preservation of Thomas Amis Historic Grounds:
Register: "Friends of Amis" Social Media Platform
1. Share your interests and ideas
2. We would like to hear your ideas for the preservation of Amis History
3. Receive Newsletter updates about special events
4. Have Fun Interacting in the Amis Community
Contact
Thomas Amis House
677 Burem Rd.
Rogersville, TN 37857
Phone:
970-209-0067
About :: Thomas Amis Historic Grounds
Some of the most beautiful places are lesser known and undisturbed. There's a special sense of wonder that goes along with discovering a place like this. You feel somehow it belongs to you, that you've come home.
You take this place with you, even when you leave. The Historic Thomas Amis House is just such a place. Currently the 5th great-grand-daughter of Captain Amis, Wendy Jacobs and husband Jake invite you to share this ancient house on the National Historic Register. Walk the Old Stage Road, view Amis Mill ruins on Big Creek, tour the grounds and experience the history and you just might not want to leave.
Thomas Amis House
677 Burem Rd.
Rogersville, TN 37857
---